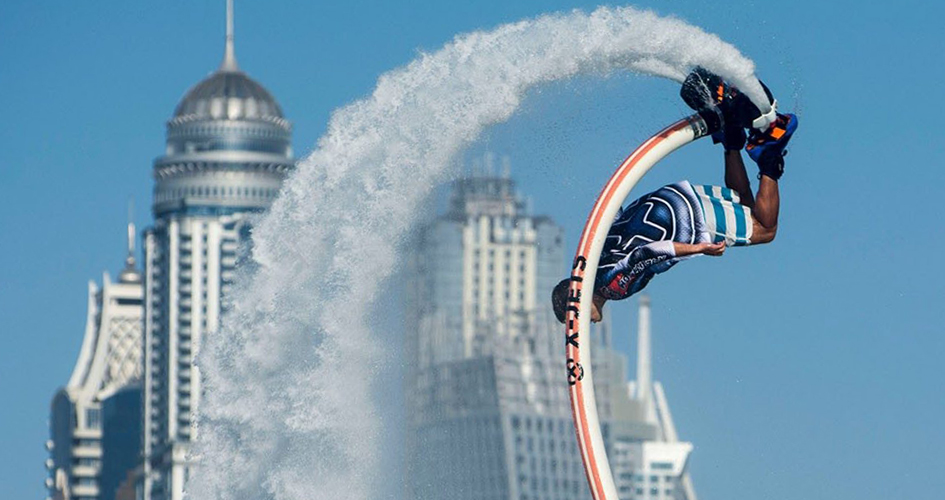 Dubai is the favorite destination of tourists. The number one reason for this is that there is so much to experience here. Most of the tallest, largest, and greatest things are in Dubai. That's why it is also called the land of superlatives. There are numerous attractions here. If one were to visit and see all of them, it would take him a long time to do that.

Water sports, obviously, is a huge part of Dubai's charm. Given that Dubai was a fishing and pearl diving village some centuries ago, there is no wonder why water sports are so widespread. To add to it, Dubai has built numerous artificial islands, which gave even more beaches to the city. Let's explore the popular water activities that are popular in Dubai.

Deep-sea fishing

The most important of all the fun activities in the water is deep sea fishing. Thanks to the abundant marine life in Dubai, people from all over the world flock to Dubai for the fun of hooking fish. Although people can fish from any of the allowed fishing spots from the shore, most of them prefer to go deeper into the sea for bigger and better catch.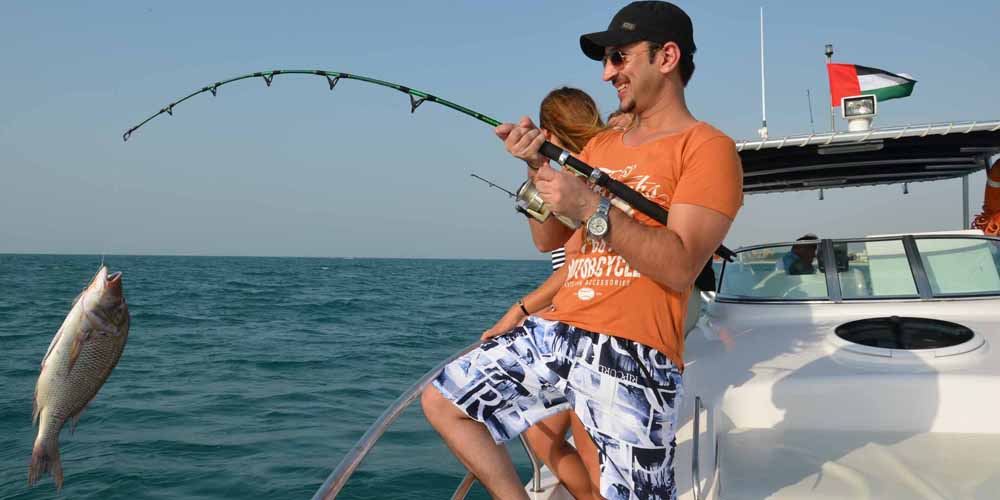 Hiring a fishing boat saves you the trouble of getting a fishing license. When you book a fishing boat, it comes with a complimentary state of the art fishing equipment and a crew with fishing experts.

Fishing is, but a sport for those who are patient. Sometimes it will take a little while before a fish bites. That's OK if you are on the fishing boat because there is space to relax and chillers to have some soft drinks during the waiting time. Fishing can be especially fun for children. Catching fish themselves and having it afterward on the boat will be a new experience for them, which helps build their sense of self.

Deep-sea fishing also provides the opportunity to witness the magnificent cityscape of Dubai from the sea. Iconic landmarks like Burj Al Arab and Hotel Atlantis are built to be beheld from the sea. You can also sail around Palm Island and the lagoons in the boat.

Scuba diving

The world that exists underwater is fascinating. It looks like we will never finish finding new things about what exists beneath the water surface. Covering most of the earth, the ocean houses more life forms than the land. Scuba diving lets you dive deep into this azure world.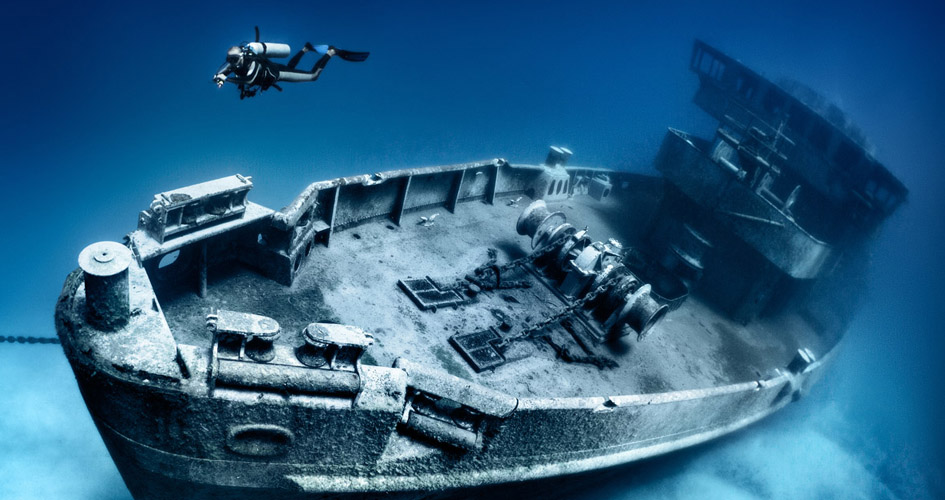 The Scuba diving trainer will be with you when you dive. He will provide necessary instructions and safety training before the dive. After all the scuba gears are strapped on, you will dive deep using the Buoyancy control device. The same device which helps you float back to the surface.

When you are tens of meters deep inside the ocean, the visibility inside the water is remarkable. You can see the quaint coral reefs and large fish swimming past you. In some of the diving sites in Dubai, you can even explore eerie and antique ship wreckage. Major scuba diving hubs in Dubai are in Jebel Ali, World islands and Jumeirah. Dubai Aquarium and Underwater Zoo inside the Dubai Mall offer scuba diving in its massive aquarium.

Jet skiing

Experience the speed on the water. Jet skiing has the perfect recipe for adrenaline junkies. You can rent a jet ski for a few minutes to a few hours easily at any of the beaches in Dubai. Because learning to ride a jetski is a cakewalk, they are extremely popular with young men. Riding a jet ski is a lot like driving a bumper car.

Mornings, when it is less crowded, are the best time to try your hands on the jet ski for the first time. The rentals will also offer you free safety briefing and beginner lessons. Keep in mind that there are a few differences in navigating the jet ski when compared to other land vehicles. You need to give more gas when you make a turn. Another thing is that they do not have breaks. The only way to stop a jet ski is to cut off the gas and let it come to a still on its own. So you should keep a safe distance from other people when you ride.

Use of jet Skis is controlled by the government. One has to be at least eighteen years of age to ride the jet ski by oneself. Those younger than that, are mandated to be accompanied by an adult.

Snorkeling

Snorkeling is an easy and affordable way to explore the aqua world. While scuba diving requires a person to be fit and of certain age limit, anyone can do snorkeling. You can go in the water wearing a life jacket and snorkeling mask and enjoy however long you want.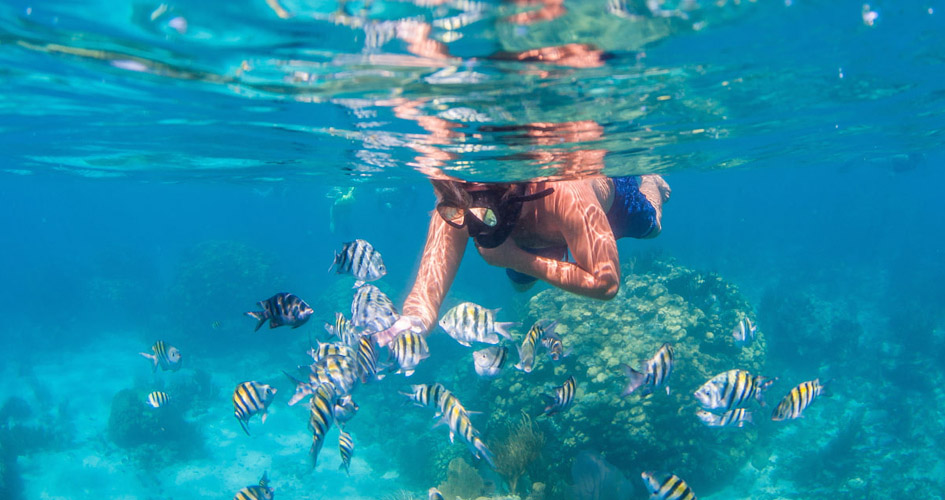 You only stay on the surface of the water when you snorkel. If you have your own snorkeling gear, go to any beach in Dubai and have fun without spending any penny. All you need is a diving goggles, a snorkeling tube, and a life jacket for safety. If you have a pair of swim fins, that'll be great too.

Flyboarding

Soar up into the sky with the powerful water jet strapped onto your feet. Since its invention in 2012, it has been gaining popularity among the thrill-seekers. The long tube connected to the jet ski on your feet feeds water from the sea which is then propelled down as powerful jets. This lifts you of in the air. You can control the power with the remote in your hand. Flyboarding came to Dubai only a few years ago.

Successful flyboarding requires training. Therefore, trainers are assigned to newbies until they are good enough to be on their own. It's a bit tricky to control this at first. But once you learn to control, the trainer will let you ride by yourself. One has to be at least 16 years of age to pilot the flyboard.

First-time riders experience a fear of falling when they are airborne. The trick that usually works for the majority of them is to look ahead and enjoy the view and forget about the height below. Also, when you fall into the water, assume a diving position to avoid hitting face first and hurting yourself. People under the effect of alcohol are not allowed to flyboard.

Wakeboarding

Wakeboarding is an extreme adventure. A boat will tow you with a long cable, which you have to grip while standing on a board similar to a surfboard. Wakeboarding brings together the fun of three adventure sports; water skiing, snowboarding, and surfing. In Dubai, Jumeirah is the favorite tourist spot for wakeboarding. The crystal clear lagoons of Madinat Jumeirah has winding waterway that offers opportunities to perform tricks on the wakeboard. It can also be done in the sea.

For wakeboarding to be fun, you need to begin with some basic lessons. Otherwise, you will find it difficult to even stand upright on the board. Getting a trainer won't be a problem at all because there are a lot of companies that offer wakeboarding lessons. It takes a lot of experience and training to become an expert wakeboarder.

Kayaking

There are two types of Kayaks — the closed-deck models and sit-on-top models. In the closed deck ones, the rider's legs go inside the kayak, and only his upper body is visible. The sit-on-top kayaks are basically inflatable boats on which the rider sits. In Dubai, the latter is more common. Up to two people can row these kayaks. Apart from being a sport which any novice can enjoy on his own, Kayaking is also a great workout.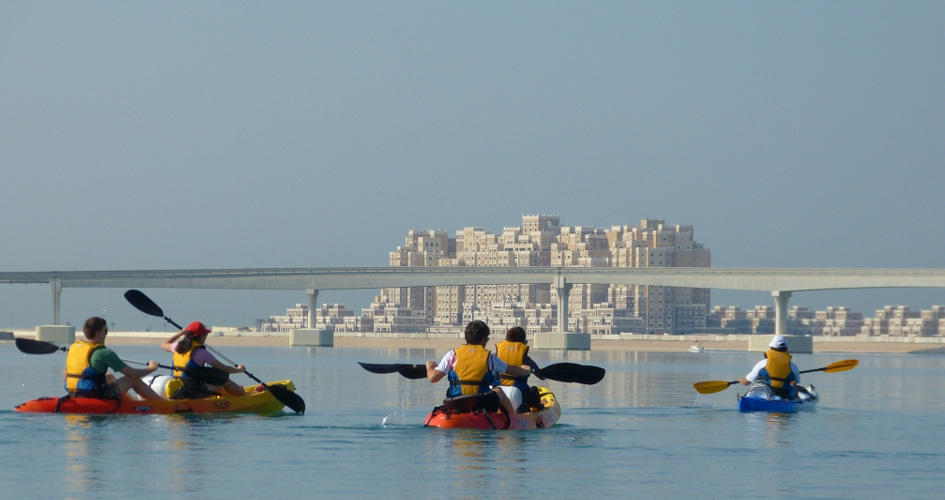 If you are searching for spots to have this adventure, places like Jumeirah Beach, Hatta Dam, and Wild Wadi Adventure Park are great. When it comes to navigating the boat, the rules are simple. If you want to turn left, paddle on your right; If you want to turn right, paddle on the left; and paddle both sides equally to go straight. With this in mind, anyone can sail with little effort.

Renting a kayak is very affordable as compared to other water sports. For around 150 dirhams, you can rent a kayak for two passengers for a day. Make sure to secure your valuables before you get on the boat. Keeping your mobile, wallet, and other things inside a waterproof pouch is a good idea.

Parasailing

How about enjoying the scenery of the city from the sea while you are 150 meters above in the sky? Does it sound like acrophobia inducing to you? But it's fun and safe at the same time. Parasailing is also called parakiting or parascending. It is done on a parachute attached to a speedboat through a harness. As the boat moves forward and accelerates, the parachute rises up. How high it goes depends on the speed of the boat.

It requires a lot of free airspace to do parasailing. Therefore, it's always done in the open ocean. Safety rules mandate a safe distance of 500 meters away from the beach. You being the passenger does not have to control anything, nor do you require any prior training for this. Anybody above the age of ten can go for the parasailing.

Kitesurfing

It is almost like wakeboarding, but this time you are in the sea, and a kite is the thing that is pulling you. Kitesurfing lets you drive the waves harnessing the power of the wind. The main advantage of Kitesurfing over wakeboarding is that one can do it on his own without any external help.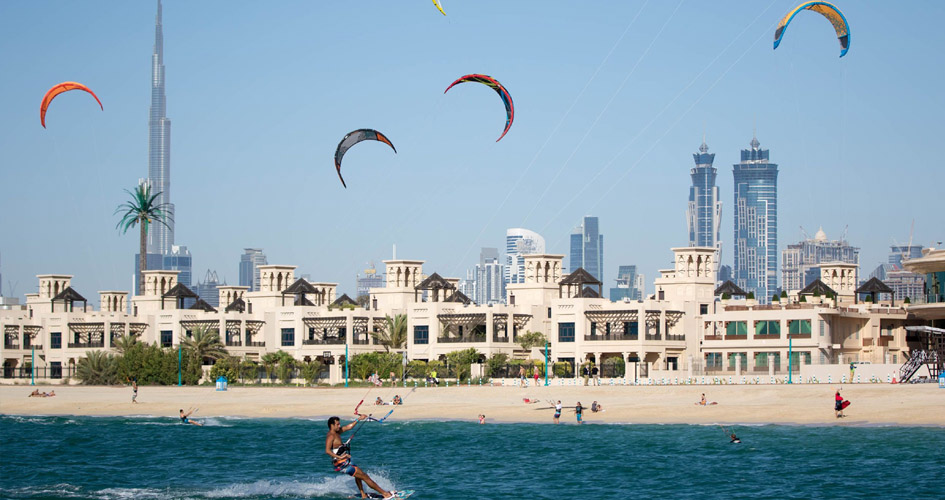 The surfer flies a kite while on the beach. Once the kite is high enough, he jumps onto the water with the surfing board attached to his feet. Kiteboarding requires some practice before you attempt on your own. Usually, one requires eight hours of training before going for the actual surf. The first part of the lesson involves learning to fly a kite. A smaller training kite is used for this. Then after the safety and equipment training, you learn to control the kite.

If you complete all the above successfully, you can grab your real kite and start surfing. The trainers provide you helmet, life jacket, and other safety equipment. There will also be a radio which helps you communicate with the people at the base.

Sports Yachting

Yachting is a great way to spend leisure time at sea. A few hours cruise in the sea on a yacht can be a serene experience. Furthermore, a yacht charter offer opportunities to snorkel and swim in the sea. If you have a charter for enough hours, the yacht will even take you to the most sought after water sport locations in Dubai.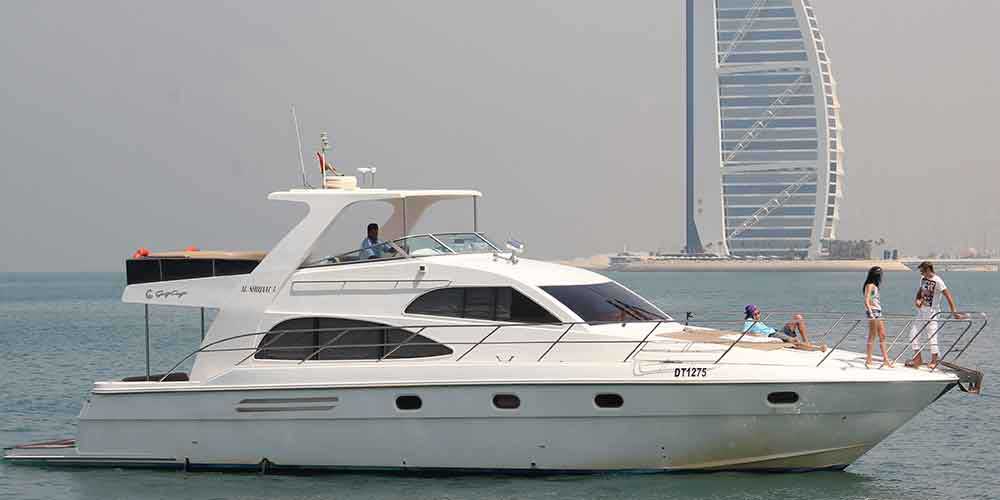 More than that, yachts are also an option to party in the sea. From business meetings to celebrations and weddings, yachts are a greatly versatile venue. There are mega yachts that can host up to 200 guests at a time. These yachts have a plethora of facilities to keep your guests entertained and many luxury cabins to relax in. Dipping in the onboard swimming pool while watching the gravity-defying structures in the city move past you is even more fun. You can even find large cinema halls that can seat up to seventy people in some of the largest yachts.

Paddling

Stand-up paddleboarding, or SUP, for short, is a simplified form of surfing. Unlike surfing, this is so much easier, and the safety requirements are also fewer. Paddleboarding is a crossover between surfing and Kayaking. You stand on a board and paddle, it is as simple as that. Some even use the paddleboard for workouts as well as recreation.

Paddling is an excellent activity to build upper body strength and improve posture. You have to choose a paddle that suits your height. As a general rule, a paddle that is at least ten inches taller than you is the perfect fit. The navigation rules are just the same as Kayaking. For better stability and rowing power, you need to bend the knees slightly. Paddling spots are there on every beach in Dubai. Kite Beach and Jumeirah Beach are especially known for this.