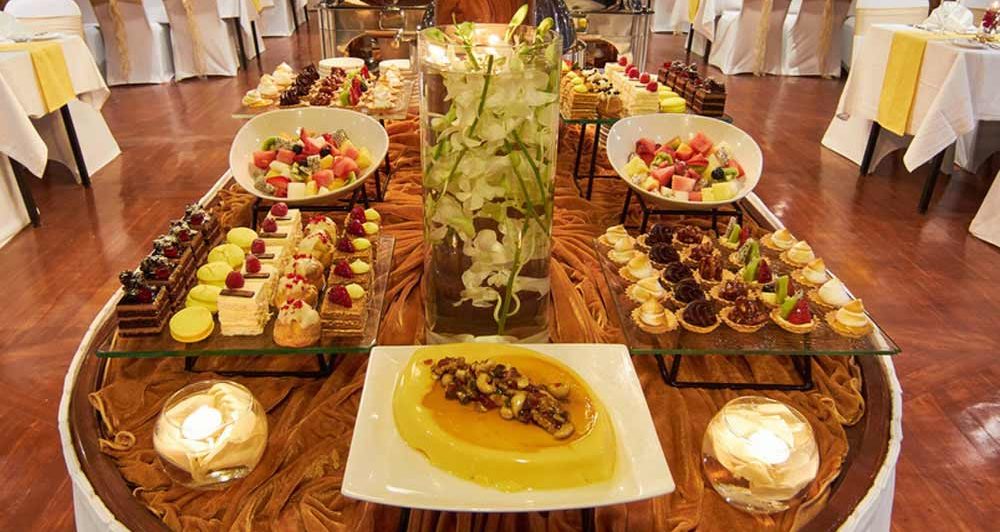 The holidays are delightful time in life and it needs to be celebrated. You and your loved ones deserve nothing but the most sumptuous treats on the table and fill your tummies. If you are the savvy cook, you can always whip something up in the kitchen to the delight of your family and friends. Otherwise, you can order dishes for takeout from hotels or restaurants.
If you want a unique way to enjoy your holidays, take an excursion where you can enjoy dining on top of fun recreational activities. You can hire a yacht in Dubai and arrange for a gourmet buffet to be served on board. Yacht charter companies have a wide selection of menus for you to choose from. Enjoy grilled jumbo shrimps, shish kebab, and more with a barbecue platter.
Taste the starters like fish fingers or chicken satay from their snack menu. For a full course buffet for your celebration, you can order International, Arabic, or Indian cuisines. Dining and enjoying the breathtaking sights of Dubai's iconic landmarks from the sea is indeed a nice way to celebrate the holidays.
Following are the unique dining experiences to try in Dubai:
Dhow cruise dinner: Traditional Arabic coffee and sweetened dates welcome you as you board the traditional Dhow. A mouthwatering banquet of Continental, Arabic, Indian and Asian dishes will be on the table as you settle down on a Dhow dinner cruise along Dubai Creek or Dubai Marina.
For two hours of easy cruising in the tranquil waters, you can savor sumptuous gourmet selections with your special someone, your family, or your close friends. On a premium Dhow cruise, your dinner is catered by no less than a five-star hotel. It is luxury dining while enjoying the old-style ambiance of a wooden Arabian Dhow.
Desert safari: For an authentic Arabian experience this holiday season, hop onto a 4×4 truck and enjoy a thrilling desert safari in Dubai. Get all pumped up dune bashing, camel riding, sandboarding, and quad biking. Then you have a restful evening at a desert camp where a tasty barbecue buffet is prepared for guests.
Under the evening skies in the middle of the desert, savor the one-of-a-kind al fresco dinner while being entertained by Tanoura Dance and Belly Dance performances.
If the usual way of dining during the holiday season has become quite repetitive, try out these unique alternatives. It will surely add fun and excitement to your holidays.