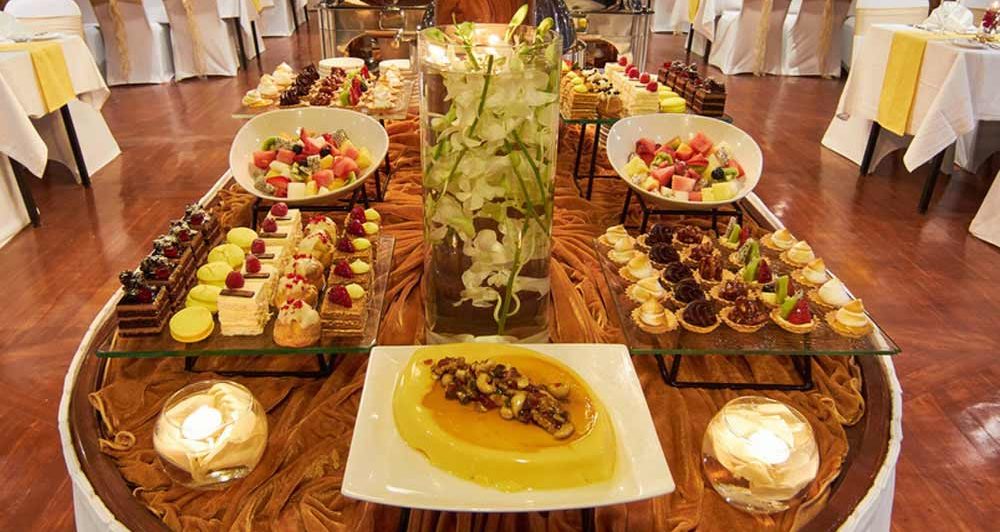 Dubai has anything from fine dining in hotels, all-you-can-eat buffets at restaurants, food courts in malls, and eateries on every corner to food vans driving down the road. Name it, Dubai has it. Whether you are dining in or taking your food away, there are many exciting ways to fill your tummy in this city.
However, there is one dining experience that is unique only to Dubai and one that you should try out. It is a fantastic Dhow cruise dinner. What makes this particular dinner unique? Let us count the ways.
Classy and elegant venue: Reminiscent of the old days of Dubai, the Dhow is a traditional Arabian wooden boat that was used for fishing and trading in the early 1900s. From Dubai Creek, these boats transport spices, fishes, pearls, and other goods to nearby countries like India and Africa. Today, Dhows are mainly used for leisure. Bright lights, colorful decorations, polished brown wooden floors, and handcrafted artworks make this traditional boat dazzle at night.
Stunning views: On a Dhow cruise, you will see the vibrant life of the city all around you at night. Along the historic Dubai Creek, marvel at the picturesque old town of Al Bastakiya with its century-old architecture and be charmed by the quaint little abras whizzing across the waters.
Cruising down the Dubai Marina lagoon gives you stunning views of New Dubai with the towering skyscrapers glittering in the night and the rows of sleek white yachts gracefully resting in the docks.
Sumptuous dinner buffet: A delectable banquet of Arabic, Indian, and Continental cuisine is sure to delight your appetite and satisfy your cravings. On a premium Dhow cruise dinner, your buffet is specially catered by a five-star hotel for a superb feast on the Dhow.
Delightful entertainment on board: A myriad of entertainment options await you on a spectacular Dhow cruise. Be amazed by a resident illusionist showing you unbelievable magic tricks right before your eyes. Let the lively Tanoura dance show fascinate you with outstanding performances. Funny puppet and horse shows will also tickle your senses on board.
If you are in Dubai, never miss the chance to hop on a unique Dhow cruise dinner along Dubai Creek or Dubai Marina. Bring your friends, family, or your loved one along for an experience that is truly breathtaking and memorable.