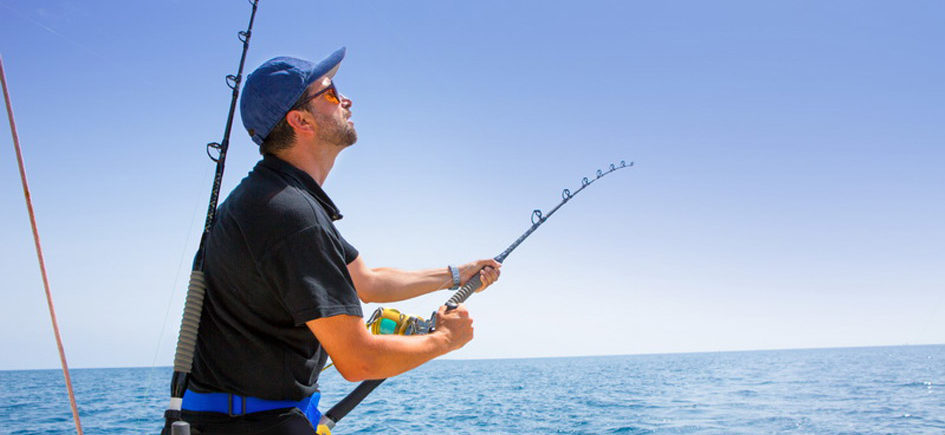 Whenever you wish for a fun day out in Dubai, charter a yacht and go fishing. There is no specific season for deep sea fishing in Dubai. If you want to catch a tan, go in summer or if you like the cold breeze, go in the winter.
The first three months of the year comprise the much-beloved time by fishing enthusiasts all over the emirate. It will be cold yet sunny, yes, it is the perfect time to hire a yacht in Dubai. Sail out into the deep sea to throw that line out for some fresh catch.
With our 33-foot fishing boats, we can take you deep into the abundant blue waters of Dubai where rich marine resources abound, making the task much easier for you. Being furnished with top-of-the-line fish-finder and navigation equipment, our speedy fishing boats can slice the waters in record time and give you hours and hours of fishing time.
Complimentary fishing equipment and fresh bait are also provided for your comfort and convenience. Our professional captains and crew are expert fishermen themselves. They are more than happy to assist you in your fishing adventure – whether you're a professional or a beginner. They know the best fishing spots as well as the best techniques for you.
Listen to their "tackle talk," where you can get valuable tips and tricks on deep sea fishing in Dubai. They also have fun fishing stories that they'd gladly share with you.
Suitable for up to 8 guests and equipped with twin 175-hp 4-stroke engines, our 33-foot fishing boat is the best pick for fishing. You can rent this yacht exclusively for four hours as low as 600 AED per hour or share it with other guests at 500 AED per person. Pickup and drop-off are free if you come to our docks at Dubai Marina Yacht Club anywhere from Dubai and Sharjah.
As Dubai is famed as one of the biggest sailfish destinations in the world, it certainly gives anglers great fortune while on this deep-sea fishing trip. Catch plenty of marine species like kingfish, queenfish, cobia, tuna, barracuda, sharks, groupers, and more.
Call us now, and we'll gladly arrange an unforgettable fishing excursion for you.