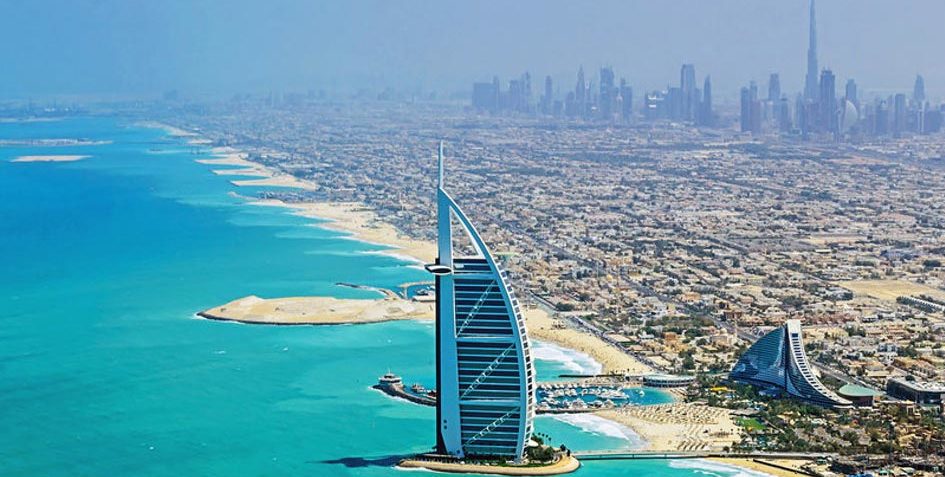 Dubai is often associated with pomp and luxury. The city's affluence and extravagance have made it a favorite holiday destination of the spendthrifts. You would have seen the celebrities touring in the luxury cars and superyachts. However, this has also conveyed a slightly distorted idea to the tourists that Dubai is only for the rich. But, you can have a happy holiday in this city without breaking the bank.
Many of the city's renowned structures and attractions indeed offer activities and experiences that are too expensive. Still, there are many many places to visit in Dubai for free or at cheap rates.
Important tips
· Book the flight in advance
Booking your flight at the eleventh hour can cost you an arm and a leg. So, plan for your trip and check the flight prices. Usually, the high seasons are June, July, August, and January. In the remaining months, you can fly at reasonable prices.
· Taxis are costly
There are a lot of taxis in the city which means that you will never wander looking for one. But, keep in mind that they are expensive. A ride in a taxi can cost you a minimum of AED 12, regardless of the distance you travel.
· Travel in a metro
Metro is the best means of public transport in Dubai. They are cheap, safe, and also time-savers. A Nol card is required to travel in metros, trams, and buses in Dubai. You can get a silver Nol card for AED 25 from any ticket office. The charges in metro starts can be AED 3, 5, or 7.5, depending on the zones. The main advantage of metros is that they will arrive at intervals of 2-5 minutes and you don't have to worry about traffic.
· Travel on a bus
Most of the tourists and people living in Dubai depend on the bus for traveling. It is cheap when compared to other modes of transport. But, you will be stuck in traffic, the numerous traffic signals and may not reach the destination on time. Whenever you are traveling on the bus, check the timing, and expect the delay.
List of cheap and best things to do in Dubai
There are several things to do in Dubai at affordable prices. Here is a list of some exciting things that you can do without worrying about your wallet.
Savor Dhow cruise dinner
Dhow cruises are floating restaurants in Dubai which also offers sightseeing and entertainment. It is a luxury wooden boat that takes the tourists for a pleasure ride across the lakes in the city. There are two destinations for Dhow cruise-Marina and Creek. As the budget is a concern, Creek will be the perfect option for you. The creek is connected to the significant history of Dubai, and it has some of the buildings which date back to the city's early times.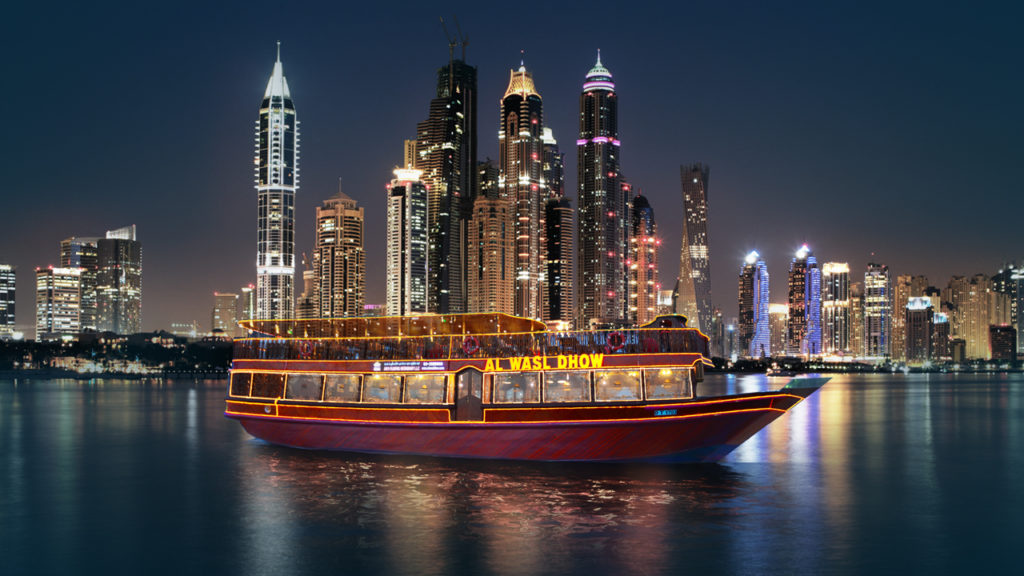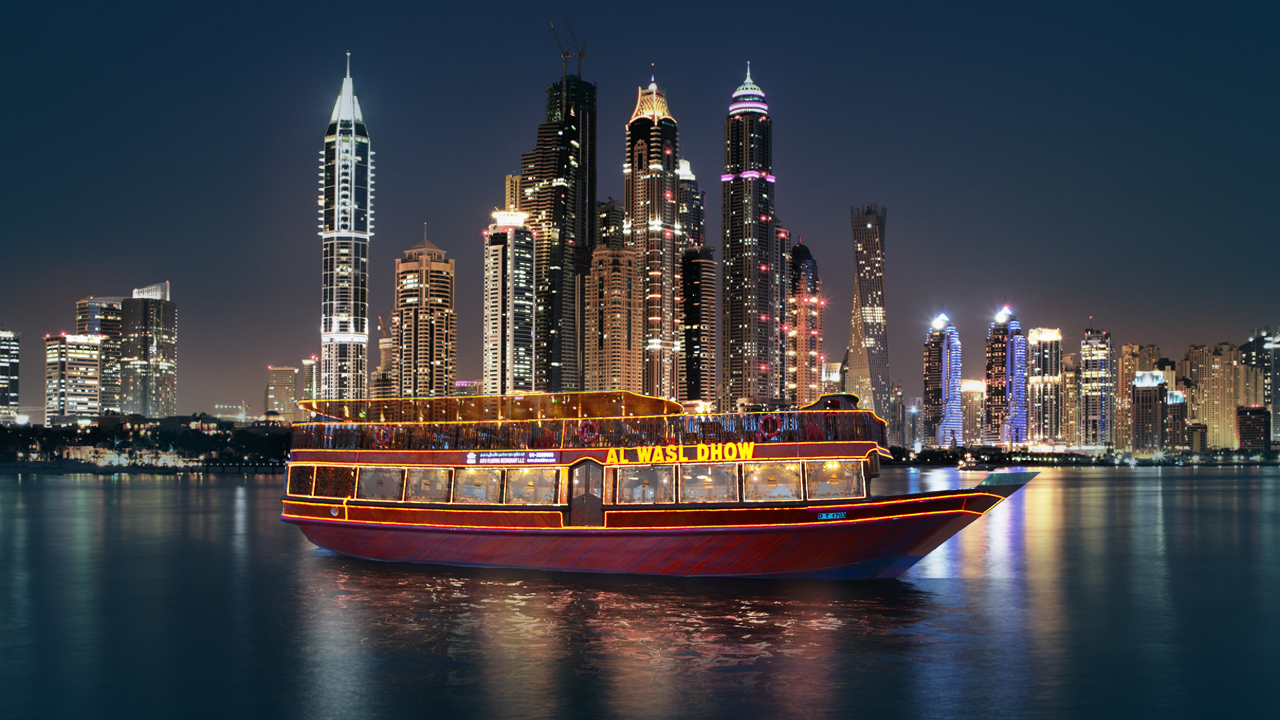 While you enjoy the sights in the Creek, a delicious buffet and amusing entertainment will be arranged onboard. The sights in Creek include the Rolex Twin Towers, Al Bastakiya Heritage Site and Dubai National Bank. Al Bastakiya is a traditional site that you can visit to peep into the city's history.
Bur Dubai Souks- Experience old Dubai
When the city skyline of Dubai keeps changing, there are certain things that the city cherishes as they are. Never miss these traditions and antique places which are beautiful in the way they exist. A visit to old Dubai lets you know the past of Dubai while you don't have to pay a lot. Old Dubai is divided into two- Bur Dubai and Deira.
Bur Dubai is popular for the two souks- Spice souk and Gold souk. The fragrance of varied spices will welcome to the Spice Souk. Souks resemble the traditional Arabic markets and offer a wide collection of goods. You can walk through the lanes and see the products in different shops, compare the prices, bargain and buy. Souks offer goods at affordable prices. At Gold Souk, you can find an extensive collection of jewelry.
Even if you don't have the intention to buy, you can stroll and admire the unique designs of beautiful jewelry. You can reach here in the metro, bus or an abra. Restaurants are also cheaper at Old Dubai, and you will get varied options for food also.
Sail on an abra
Abra is a water taxi, and it will take you across Creek at just 1 AED. It is a traditional wooden boat that ferries people across Dubai Creek. There are four abra stations- two at Bur Dubai and two at Deira. It is an excellent way to see Old Dubai most reasonably. Abra is not just a tourist activity, many of the locals use this for crossing Creek because it is cheap and also they can skip traffic.
Go on budget desert safari
When you are in Dubai, you must visit the desert. An SUV is required to ride across the dunes, which may not be possible for many of the tourists. So, the great idea is to go on a desert safari. There are different desert safari packages which enable the tourists to choose the one which best suits their tastes and budget. Budget desert safari is an option that lets you experience the deserts economically.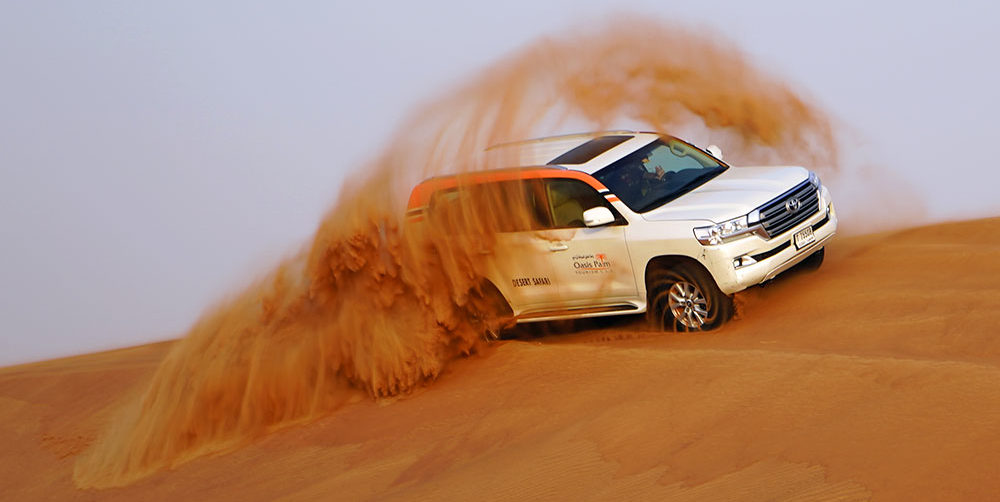 Budget desert safari package includes:
· Pick-up & drop-off at anywhere in Dubai & Sharjah in a Land Cruiser
· Dune bashing
· Camel ride
· Quad biking (additional)
· Falcon
· Unlimited packaged water and soft drinks
· Intercontinental barbecue dinner
· Traditional dance performances
Gaze upon Burj Khalifa
Burj Khalifa is the grand icon of Dubai which has taken its name to soaring heights. Go to Dubai Mall, and you can see the wonder from nearby. While getting inside Burj Khalifa is costly, you can still admire its beauty from outside and take a selfie with the tallest building in the world.
Dubai Mall and Dubai Fountain
Dubai Mall is one of the largest shopping malls in the world. It is the ideal spot for shopping (if you're planning to buy) and has the incredible Aquarium and Underwater Zoo, which is the main attraction. Everything inside the shopping mall is not so budget-friendly, but a surprise is waiting for you outside- Dubai Fountain.
The fountain is undoubtedly one of the best free things to do in Dubai. Water swaying to the rhythmic beats is an exhilarating sight. The lights elevate the experience, and the water will reach up to a height of 500 feet. You can have a magnificent view of the show by standing at the bridge connecting to Souk Al Bahar. The show will take place every 30 minutes from 6 PM to 11 PM daily.
Ramble on Dubai Marina
If you wish to see the ostentatious image of Dubai, head to Marina without a second thought. It is the place where architectural feat and luxury meet. The waterfront apartments called Jumeirah Beach Residences (JBR), the Marina Boardwalk with several alfresco dining spots and the Marina Mall add a magical charm to this artificial canal city. You can spend a splendid evening simply by walking around and marveling at the numerous things.
There will be a fleet of yachts docked at the shore magnifying the opulence. Though it is a bit far from Dubai, you can go on metro and tram to reach Marina. Dubai Tram charges just AED 3 for a ride regardless of the distance traveled.
Frolic at Kite Beach and Jumeirah Beach
Strolling on beaches never become mundane. Visit Kite Beach to see some skilled kite surfers or marvel at Burj Al Arab, which stands proudly at Jumeirah Beach. Enjoy the sun, frolic in the sand, and feel the sea breeze on your face.
Sunset is also an incredible sight to behold when you are at a beach. There will be people who try some thrilling water sports like Jet Ski on the water. It is an ideal spot to have quality time with your family and especially kids.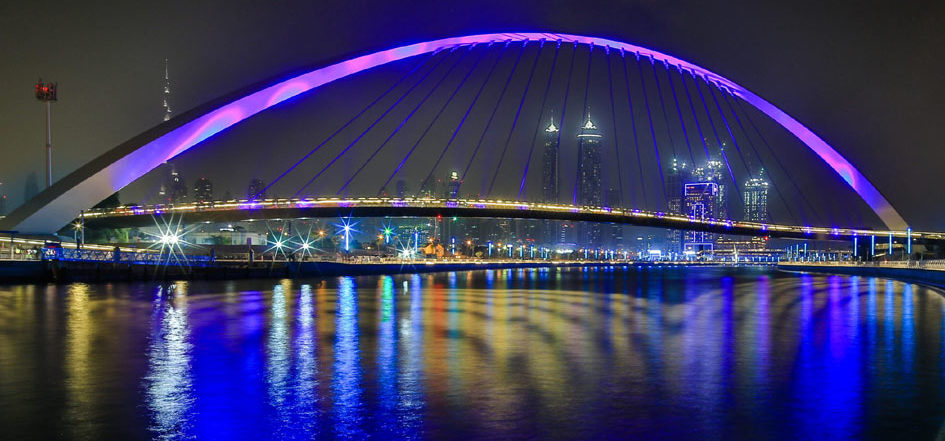 Dubai Water Canal- Admire Dubai skyline
Dubai skyline looks even more splendid with Dubai Water Canal, which was completed in 2016. The water canal boardwalk is an excellent place to take an evening walk during winter. It connects Sheikh Zayed Road to Jumeirah and is a much-loved destination for joggers, families and nighttime photographers.
The promenade provides access to three bridges over the canal, which includes the Tolerance Bridge. As you stand on this bridge, you will adore the multicolored waterfall giving way to the boats when they arrive.
Nothing is impossible for the ardent travelers. So, if you have the wish to visit Dubai, don't let budget stop you. With an efficient plan, you can spend a delightful time in the city without breaking your budget.