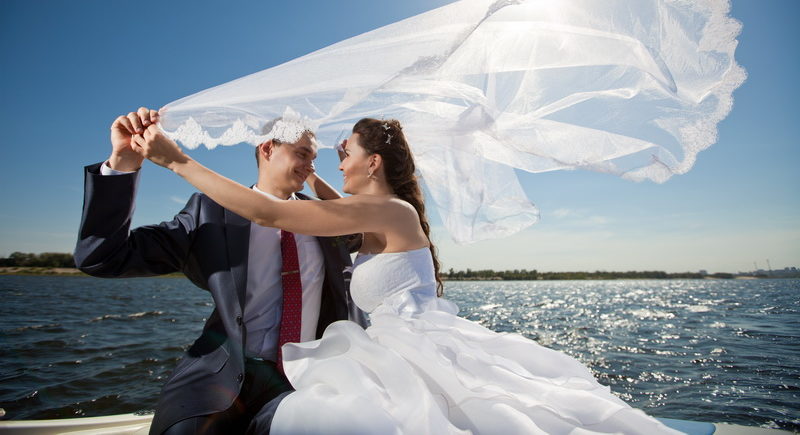 Wedding is a significant milestone in a couple's life. This is when you say yes to forever. It is a new beginning for both the bride and groom. Make this momentous occasion a memorable one by having your wedding or wedding reception on a luxury yacht in Dubai.
Yacht charter companies will be happy to help you arrange the most beautiful moment of your life. Work with the experts in events on yachts to have a truly magical wedding amid the sea. Here are some things that you need to think about when you rent a yacht for your wedding:
Date of Wedding or Wedding Party: Dates may affect the availability of the yachts. During travel season in Dubai, which begins in November up to March, you may need to book ahead of time to get the yacht that you need at the time you need it. You must not take a risk when it is the most important day in your life. 
Number of Guests: Will it be a small and intimate family affair or a grand party with all your friends? The kind of yacht you need to rent depends on the number of guests. Yachts come in different sizes with varying amenities. They can accommodate as small as ten people or as high as 800.
Wedding Decorations: Of course, you need the yacht to exude the love and affection shared by the bride and groom. Decorate it with fresh flowers, balloons, ribbons, and more in colors of your wedding motif. Yacht companies can arrange these for you, or you can also decorate the yacht yourself.
Favored Food and Beverage Service: Will you serve a full-course five-star buffet or only casual yet filling snacks? Arrange for gourmet catering from your yacht company. They have menus that include different cuisines like Continental, Arabic, India, and Asian. You can also bring your own dishes on board with no corkage.
Entertainment on board: Fill the air with romantic wedding music that segues into fun and danceable tunes for the party. Yachts are equipped with modern home theater and music system that you can use to play your favorite tunes. You can also hire a disc jockey to take care of all your music needs from start to finish.
Silver Service: You will be so busy enjoying the function that you will need expert hosts and hostesses to take care of your guests' needs. Hire their services, and you will be glad you have these friendly assistants helping you out.
Luxury Transportation: Luxurious cruise, deluxe pickup. Arrive in all-white wedding glory on a Limousine or Rolls Royce. Your guests will be awed when they see the couple step off of a truly marvelous vehicle.
When it is your big day, don't settle for less. Hire a luxurious yacht and arrange a great function.