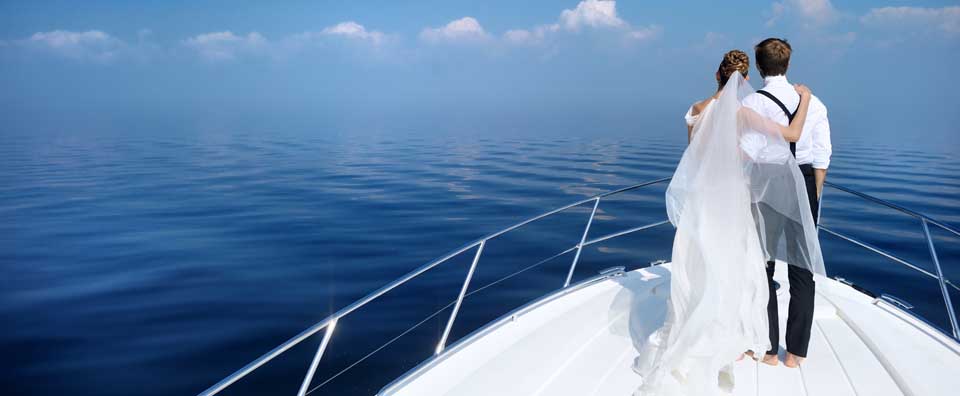 Some experiences are worth reliving. The happy moments which you had with your beloved might be lingering in your mind, and you would wish to taste it once again. The time you have spent in a yacht will remain in your hearts and give an urge to refresh the memory.
Last year, you would have gone with your partner and had so much fun that you promised to go once again. A year has gone by, so now it is time to log on and pick the dates. Promises must always be fulfilled.
Yacht trip is a perfect way to celebrate a wedding anniversary, birthday, or any special day in your life. You will remember the breathtaking view from the water's edge forever. Feel the fresh air and taste the delicious food on board.
The view of the spectacular sunset on a yacht would have made your honeymoon the best of all. Watching the sunset by holding hands, savoring food, counting the waves, and all these will be going through your mind.
It is a trip worth bragging about. This year you will celebrate once again with your spouse on a yacht to reminisce the day. Relive the magic of your honeymoon by booking a sunset yacht cruise Dubai.
You will get a luxurious journey for a duration which you decide. Professional staff will serve food and drinks while you enjoy soft music with your significant other. Last year's honeymoon will no longer be a distant memory because you'll reignite the romance.
This time you choose to have a quiet evening watching the skyline and taking pictures. As the sun goes down, so will your stress level, and anything that weighs on your mind. You'll become one with the ocean and waves as you let the movement rock you to relaxation.
When your big day is approaching, charter a yacht. You must not hesitate to call right away so that you can get the exact date and time that you want. Discuss your plans with the charter company so that everything will be ready in the yacht when you arrive. They will pick you up and drop you off at your hotel.
It's all planned out, and now you wait for the fun-filled day. This year's gift to each other won't come as a surprise because you both promised to give each other the gift of the yacht trip. Once the reservation is made, you can begin planning your casual outfits, hotel stays, and look forward to some enticing moments.