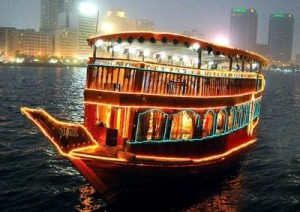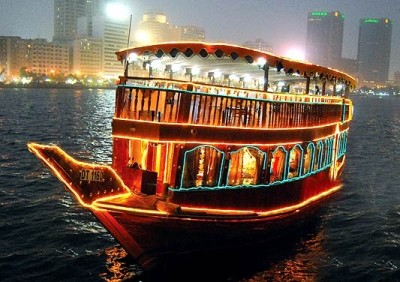 Traveling around and exploring new destination is one of the best things you can do for yourself. For some traveling is a dream that comes true once a year for their annual vacation while for others traveling can be explored whenever an ideal opportunity knocks the door. When we travel to different places, we crave for options that provide us the opportunity to dance, laugh and party. There are several places where you can get a chance to travel as well as celebrate, one such place where you can experience both is Dubai.
If you ever visit Dubai, you should opt for a ride on the the dhow cruise, as it helps you revel in a magical experience while enjoying the calming and soothing music. When we visit a place the first thing that we want to do is sightseeing. We are always curious and eager to know about the tourist spots of a new place which can be accomplished without any effort if one travels on board these popular cruises. Dhow cruise enables you to enjoy the beautiful Dubai apart from enjoying the multiple shows, like the live Tanoura dance and magic show which can make your stay full of fun. These cruises provide their guests the perfect environment to party as well as give them the perfect opportunity to relax and enjoy the serene environment.
The cruise takes you through the Dubai Marina, a beautiful man made canal city. You can also witness the ultramodern skyscrapers of Dubai which are stylish and beautiful. The two hour ride on this traditional Arabian dhow will be the highlight of your trip, as you will get to see the city at a time when it is glittering and twinkling. These dhows are well equipped and can organize parties and events for their guests onboard. The crew, which provides a warm and pleasant welcome, try to fulfill all the demands without compromising their quality and ethics.
In order to provide a perfect package to their guests, the cruise organizes a mouthwatering buffet, wherein you get tasty Continental and Asian cuisines. You can enjoy your buffet while listening to Arabic, Hindi and English music. It creates a mesmerizing and romantic environment, which you can enjoy with your loved ones and make ever lasting memories.
If you ever want to experience this magical and enchanting journey, all you need to do is search for the best dhow cruise Dubai Marina online, where you can easily get the information required to make this trip possible.