Your loved one is special in your life so make this Valentines' Day an utmost special experience for your dearest one. Why not do something different this Valentines' Day?  Whisk your loved one to a romantic sea excursion and create lasting memories on this Valentines' Day. Every day is not Valentines' Day so it is a day worth celebrating. Escape the city and celebrate this romantic occasion in an exceptional way. Dubai has plenty of culinary and sensory delights that are guaranteed to put you in a romantic mood.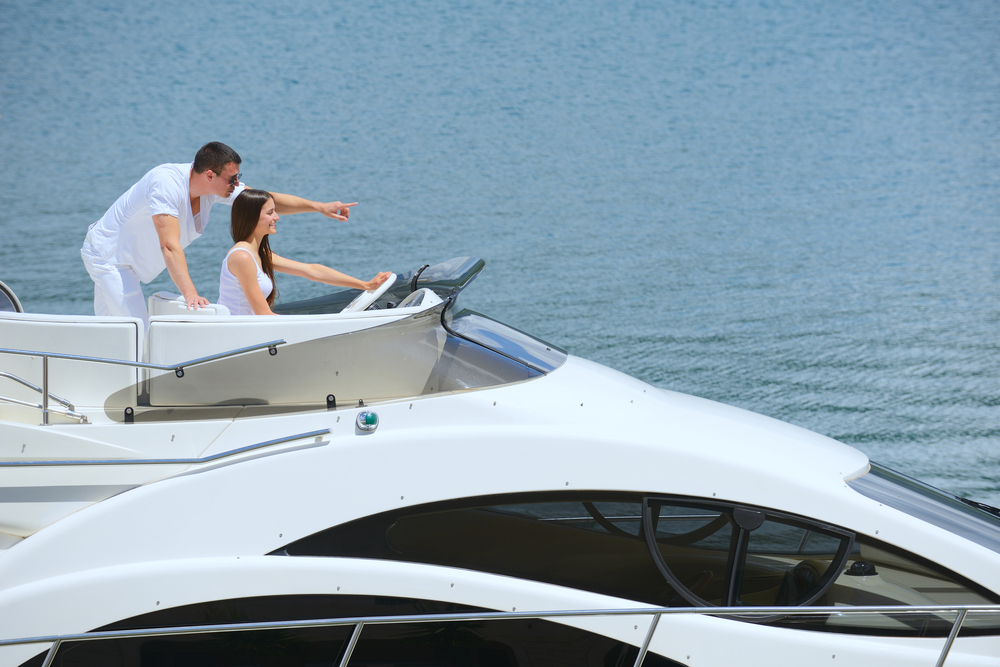 Find out why choosing a yacht is the wisest way to please your loved one this Valentines' Day.
Create new traditions. Picture a perfect Valentines' Day by holding a beautiful rose with romantic music while feasting your eyes on the ever-changing spectacular views with love in air. Taking your loved one to a hotel and giving her roses or chocolates is an old tradition now. Skip the crowded restaurants and create new tradition of celebrating this special day in the middle of the sea. On Valentines' Day, yachts are adorned according to the love themes. Entire yacht is covered with gorgeous red roses, balloons, chocolates and candles to create an unforgettable romantic ambiance. Soft romantic music also makes the moments even more special.
Renew your vows. Romance and cool sea breeze makes the perfect combination to take your loved one to a beautiful location like the Dubai Sea on this special day. Renewed vows are priceless! Add spark to your relationship by renewing your vows with orchestral entertainment, dancing, and commemorative photos.
Relax with spa. Make your loved one feel special. Yacht charter companies also offer special Valentines' Day spa treatments including chocolate spa, strawberry spa and aromatherapy.  It is too relaxing and best way to spend some time together away from the hustle and bustle of the city.
Enjoy a romantic dinner. Are you looking for romantic and gastronomic delights while gliding down the Dubai Sea? Treat your partner to a memorable dining experience this Valentines' Day. Enjoy an incredibly romantic dinner with loveliest ambiance and breathtaking views of the Dubai skyline with your most beloved companion. Enjoy the bountiful buffet dinner and sip on your favorite beverages while sharing your love under the stars. Express your heartiest feelings via an elegant dinner date.
Grab the hand of your loved one and say it all with passion. Capture unforgettable moments of your life this Valentines' Day at the heart of the sea. Make it a day to remember.