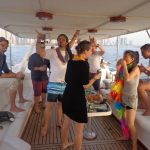 Welcome New Year 2015 Dubai with a resounding bang on a fun and lively party cruise. An elegant yacht, mouthwatering gourmet food, great entertainment, and the warm company of family and friends are all it takes to enjoy the grandest New Year fireworks Dubai.
The New Year celebration in Dubai 2014 was the most impressive and largest festivity ever in the world. Breathtaking new year fireworks Dubai captivated the people from around the globe as the iconic man-made islands of The Palm and The World fired up in dazzling displays of lights and colors in this splendid celebration.
You can be a front and center in this year's festivities by booking a party cruise in Dubai for the New Year's Eve. From 9 PM to 3 AM, you and your dearest family and friends can dance the night away in the middle of the seas to welcome a more prosperous New Year 2015 Dubai. Party Cruise yachts can carry an intimate group of 8 or as many as 35 guests to join you as you say goodbye to 2014.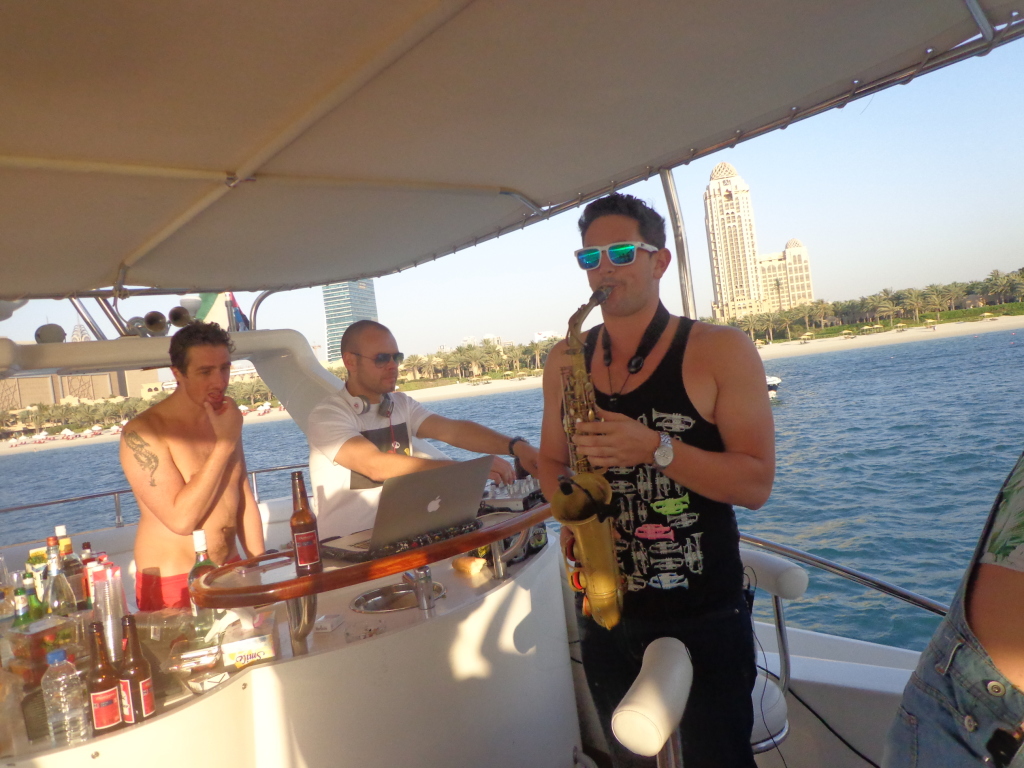 During the New Year in Dubai 2014 fireworks showcase, all the buildings and masses of land on The Palm and The World Islands were blazing bright with the stunning fireworks display that lasted for minutes. Everybody was simply in awe and spirits were at their highest as guests celebrated New Year in Dubai 2014, and watched the truly astonishing world-class pyrotechnics display from their yachts on the seas. The amazing fireworks from Atlantis The Palm were simply marvelous when viewed from a yacht charter.
This year, expect it to be even bigger and larger than any previous fireworks display ever made in Dubai and even around the world. A city of extremes and superlatives, expect to be wowed by simply beautiful fireworks. It will surely surpass the record-breaking fireworks display during the New Year celebration in Dubai 2014. So rent a yacht, arrange for five star dining, hire the best disc jockey in town, and throw the most fabulous New Year countdown party on a yacht in Dubai.
On land, the New Year fireworks Dubai are just as mesmerizing. Watch the Burj Khalifa New Year fireworks, and gaze in awe as the world's tallest building blazes up in myriad displays of lights and colors. There is nothing quite like it anywhere else in the world.
Whether you are embracing 2015 with The Palm or Burj Khalifa New Year fireworks, you are surely guaranteed of an unforgettable New Year celebration only in Dubai.