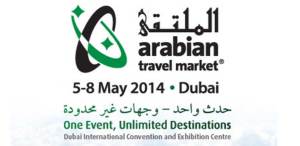 There is no doubt that Dubai is a vibrant summer holiday city, and this is due to the remarkable efforts poured into further strengthening its tourism industry. From marketing and promotions to world-class infrastructure, Dubai is definitely focused in its bid to become the most visited city in the world.
The recently concluded Arabian Travel Market (ATM) 2014 last May was the perfect venue for the Dubai government to showcase to the world its achievements and endless offerings in line with Tourism Vision 2020. The largest ever travel trade event in the Middle East, ATM 2014 was held here in May. Now on its 21st year, it attracted over 2,700 exhibitors with 83 countries represented not just from the GCC but also from Asia, Europe and America.
According to Dubai Corporation for Tourism and Commerce Marketing CEO Issam Kazim, Dubai's presence and exhibit during the four-day tourism event demonstrated that, while the city is already recognized as a must-visit destination, it still continues to innovate and reinvent the visitor experience giving tourists reasons to keep coming back for more.
With its breathtaking blend of city, coastal, desert and cultural attractions, Dubai was named as one of the top destinations in the world by the New York Times and online travel website TripAdvisor's Travellers Choice Awards.
Dubai is home to incredible man-made attractions like the Burj Khalifa, world's tallest building; the world's largest dancing fountains; the world's biggest aquarium; the magnificent The Palm and The World islands; and the iconic Burj Al Arab, among many others.  In addition, Dubai's rich marine heritage and scenic deserts are irresistible tourism magnets as well. For a feel of the roots of this charming Arab city, tourists can take a relaxing yacht cruise in Dubai, go deep sea fishing, or take a thrilling desert safari. A range of international events in music, sports, culture, and business are also finding good venues in Dubai. With the World Expo 2020 in the horizon, Dubai is busy adding more and more destinations, attractions, and events to its growing portfolio.